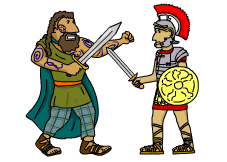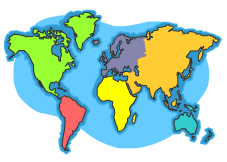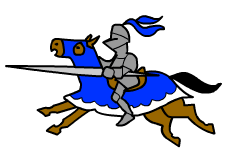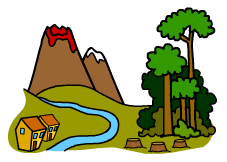 Humanities
Our humanities resources will help your children understand more about the world they live in and the people and communities, past and present, that have shaped it. More...
Activities for younger children focus on the similarities and differences between the way we live today and the lives of children from other places and times.
Resources for older children cover a wide range of topics in geography and history.
Activities asking them to label countries, continents and oceans will test their locational knowledge. Topics in physical geography such as volcanoes, earthquakes and climate zones are also covered.
In history, labelling time lines will help your children develop a secure sense of chronology. They can use our templates, drawing tools and clipart to compile and illustrate projects on significant historical events, people and places.
Ages 3 to 5
Our resources encourage your children to talk about themselves and their families and to appreciate the similarities and differences between the way they live and the lives of children in other families, communities, and traditions. More...
Activities enable them to draw and write about their own family and to design and print cards for Christmas, for birthdays and for Mother's and Father's days. They can decorate Easter eggs, colour a Remembrance Day poppy, make an Aboriginal dot painting, decorate a lantern for Ramadan or one for Diwali, create Rangoli patterns, design a henna tattoo, plan dishes of food for Eid-al-Fitr, or colour Chinese lanterns, dragons and lions.

Ages 5 to 7
For geography, you can use Busy Things labelling activities to help your children build up their locational knowledge - naming and locating oceans, continents and the countries and major cities within the UK. Templates help them write on a range of topics in physical geography including climate zones, global habitats, the Polar Regions and the world's rainforests. More...
They can begin to understand weather systems by creating regional and global weather maps.
For history, Busy Things templates help your children compile and illustrate their topic work – whether they are writing about rationing in WW2, or what Victorian schools and factories where like or how famous and ordinary people lived in the Tudor period.
Sound like something you'd like to have in your home?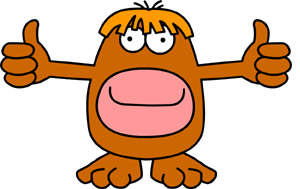 Get started now with a free 7 day trial.
Get a free trial here!
No payment details.
No obligation to buy.